Title:
Red Owl instant coffee jar lid
Catalog Number:
2014.10
Description:
Lid from Red Owl instant coffee jar purchased from Downing Red Owl Store in Amberg and used by Lillian Anderson for sealing canning jar.
Size:
Dia-2.75 inches
People:
Anderson, Lillian
KID TALK:
Instant coffee was sold in jars. One could make a cup of coffee by mixing the instant coffee with hot water. The left over jar when empty and lid were also used by some to hold homemade jellies or jams.
Subjects:
Canning & preserving
Search Terms:
Downing General Store
Click to Enlarge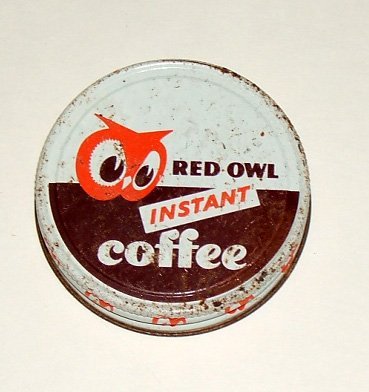 Red Owl Instant Coffee Lid