Title:
Bill Ding Wooden Toys
Catalog Number:
0021.9
Description:
"Bill Ding" wooden stacking toy clown figures -- white, green, and red.
Date:
1940
Size:
H-4.5 W-2.75 inches
KID TALK:
Bill Ding wooden clowns are made to stack by carefully hooking together. Can you guess how many different ways to stack the clowns? If you guessed about 1000 you would be close to the correct answer.
Subjects:
Toys
Click to Enlarge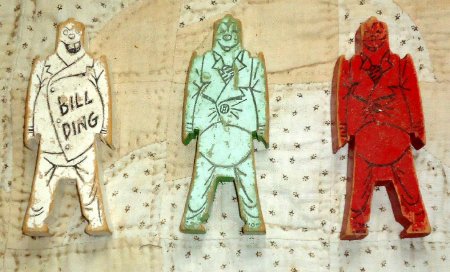 Bill Ding Wooden Clowns