Title:
Bowman Dairy cream bottles.
Catalog Number:
2009.16.5
Notes:
Bowman Dairy was purchased by Dean foods in 1966.
Description:
Two 12 ounce cream bottles, "Property of the Bowman Dairy Company, Chicago, Ill."
Size:
H-4.75 Dia-3 inches
Inscription:
"B"
KID TALK:
Cream was sold in these handy glass jars. When empty they could be returned to the store. Can you think of any uses for cream?
Subjects:
Bottles
Dairy products industry
Click to Enlarge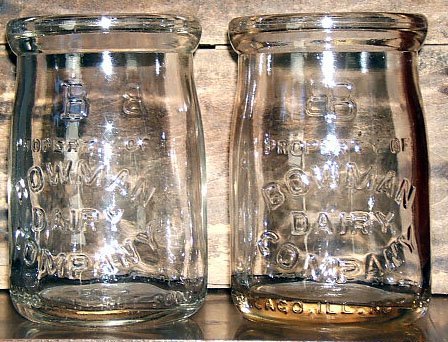 Bowman Dairy Cream Jars