Title:
Shopping Cart/Baskets
Catalog Number:
2011.16.14
Description:
Shopping push cart with two removable wire baskets and wooden handle.
Date:
ca 1950
Size:
H-38 W-15.5 L-0.26 inches
KID TALK:
Some stores have both shopping carts or baskets to help the shopper. This push cart has both. You can push the cart or take one of the baskets. When would a shopper choose to just use a basket?
Search Terms:
Downing General Store
Click to Enlarge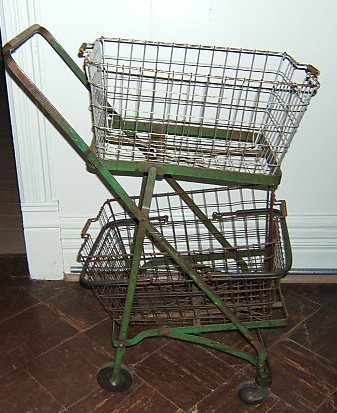 Early Shopping Cart