Title:
Cheese shipping crate
Catalog Number:
2011.16.15
Description:
Round cheese shipping container with an oak bottom and wood veneer sides. Missing lid.
Date:
ca 1940
Size:
H-13.5 Dia-15.5 inches
Inscription:
Manufactured by BLUM BROS Box Company, Marshfield, Wisconsin
KID TALK:
This cheese container held a large round of cheese. The store clerk would cut off the amount a customer desired, weigh it to determine the price, and package it in paper to take home.
Search Terms:
Downing General Store
Click to Enlarge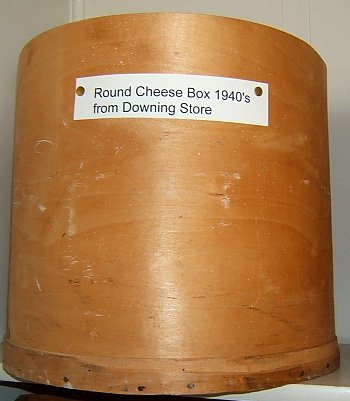 Cheese Shipping Container