Title:
Candy scale
Catalog Number:
1992.58
Notes:
Price per ounce 5 to 60 cents.
Description:
Candy scale with slide scale to compute cost.
Size:
H-7 W-12 L-12.5 D-3.5 inches
Made:
Pelouze Manufacturing, Chicago, Ill.
KID TALK:
General stores often sold candy in bulk. The candy was stored in jars or bins. The customer took what they needed and this scale was used to determine the cost.
Subjects:
Scales
Candy
Click to Enlarge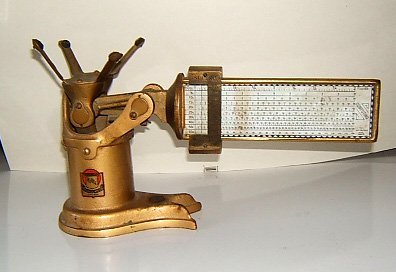 Candy Scale