Title:
Plastic clothes pins
Catalog Number:
2011.16.73
Description:
Colorful plastic clothespins with different faces on top.
Date:
ca 1960
Size:
L-3.5 inches
Made:
Rogers Clean-Grip
KID TALK:
Does you mom or dad hang clothes on a clothesline outside to dry in the summer? These cute clothespins might make the job more cheerful.
Subjects:
Clothes washing
Click to Enlarge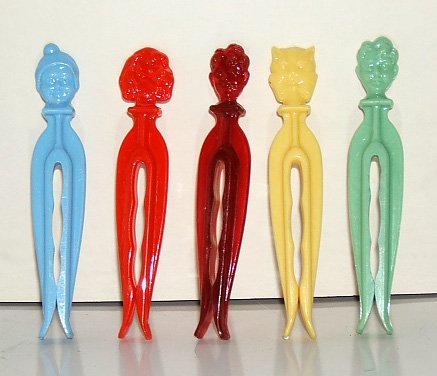 Plastic Clothespins