Title:
Chopping block from Victor Late's Butcher Shop
Catalog Number:
2011.16.6
Description:
Victor Late Butcher Shop chopping block.
Date:
ca 1910
Size:
H-31.75 Dia-33 inches
People:
Late, Victor
KID TALK:
The butcher used this block to cut meat to sell in the store. What might be a danger of using a wooden butcher block, especially in warm weather?
Search Terms:
Victor Late's Butcher Shop
Click to Enlarge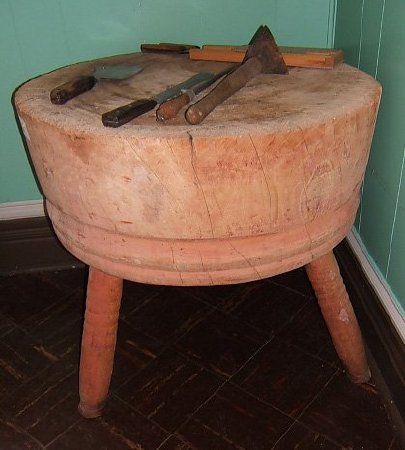 Butcher Block from Victor Late's Shop