Title:
Sterling reed organ
Catalog Number:
1992.313
Description:
Reed organ originally used at the First Presbyterian Church in Amberg. Organ was played by pumping on the two peddles. The stool has brass claw feet with glass balls. The organ has two wooden handles on each side and eleven stops to modify the expression of the sound.
Date:
c.a. 1890
Size:
H-49.5 W-46 D-23 inches
Made:
Sterling Company, Derby, Connecticut
KID TALK:
In order to make this organ play it is necessary to pump or push the pedals up and down. Why do you think it was placed in the kid's collection?
Subjects:
Organs
Search Terms:
First Presbyterian Church
Click to Enlarge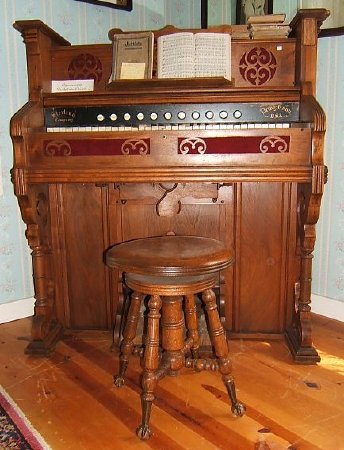 Sterling Reed Organ