Title:
Rag Doll
Catalog Number:
0021.15
Notes:
Tag "Cinamon Bear Gift."
Description:
Rag doll with brown braided yarn hair, blue ribbon, and blue dress with lace collar.
Size:
H-14 W-10 inches
KID TALK:
Rag dolls were made from scraps of cloth left over from sewing projects. Girls often learned to sew making a rag doll. What do you think was used to make the hair? What might be used for eyes?
Subjects:
Dolls
Click to Enlarge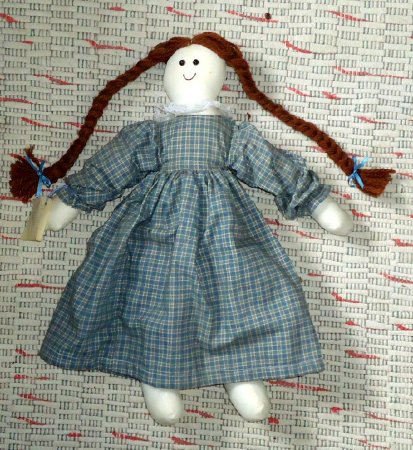 Rag Doll With Blue Dress