Title:
Victorian sled
Catalog Number:
2015.15
Description:
Children Victorian sled with red wooden sides, handle for pushing, and black runners.
Date:
ca 1900
Size:
H-34 W-18 L-48 inches
KID TALK:
This sled is large enough to hold a couple small children. It was used on snow covered side walks or streets. Who do you think pushed it?
Subjects:
Sleds & sleighs
Children
Click to Enlarge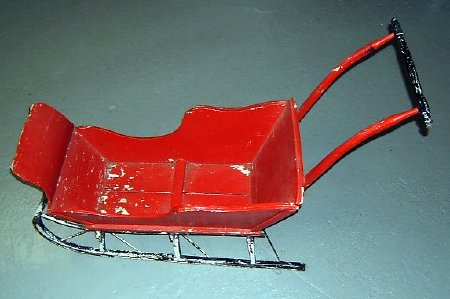 Vintage Children Sled