Title:
Prolon dinnerware
Catalog Number:
1998.5
Description:
Blue, red, white, and yellow tableware earned as premium gifts at the Downing Red Owl Store in Amberg made from melamine resin popular from late 1940's through the 1960's.
Date:
ca 1950
Size:
Dia-6.5 inches
Inscription:
Prolon Ware

Made:
Florence, Massachusetts
KID TALK:
Customers were sometimes rewarded for coming to the store with premium gifts. The more the customer bought, the more dishes they would receive. Why do you think offering a gift such as dishes was a good idea?
Search Terms:
Downing General Store
Click to Enlarge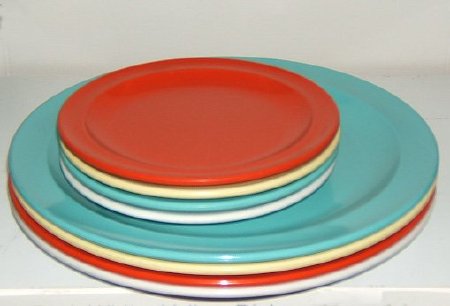 Prolon Tableware Premiums