Title:
Ball Ideal glass jars
Catalog Number:
2009.16.2
Description:
4 one quart Ball Ideal blue glass jars with glass lids and wire bails.
Date:
1908
Size:
W-7.5 Dia-3.75 inches
Inscription:
Pat. D July 14, 1908
KID TALK:
Many people grew gardens and canned their vegetables to preserve them for later use. They were stored in jars like these that could be reused. Stores also sold rubber seals for the lids.
Subjects:
Canning & preserving
Click to Enlarge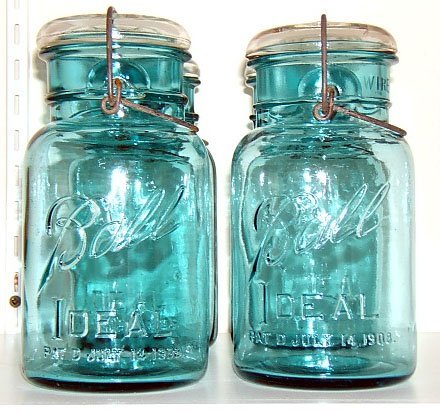 Ball Ideal Blue Glass Jars