Title:
Redeman Store candy jar
Catalog Number:
1991.9
Description:
Panay display jar used to hold candy at the Andrew Redeman Store; metal front spring door pulls down for access.
Size:
H-8.25 W-6.25 L-22.5 inches
Inscription:
"Panay Show Jar"
Made:
Panay, Milwaukee, Wisconsin
KID TALK:
The neighborhood general store wanted to please their customers. This glass container was filled with candies the younger visitors could enjoy while their mom or dad shopped.
Subjects:
General stores
Candy
Search Terms:
Redeman Store
Click to Enlarge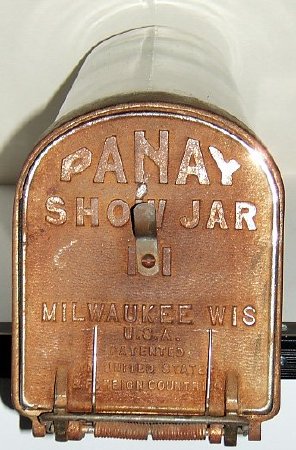 Candy Jar From Redeman Store