Title:
Smeester Store shoe stool
Catalog Number:
1996.18
Description:
Wooden shoe stool from George Smeester store with round metal spiral legs.
Size:
H-13 W-10.5 L-23 inches
KID TALK:
General stores sold more than groceries. At the Smeester store one could buy a pair of shoes. How do you think this stool was used in the store?
Subjects:
Stools
Shoe industry
Search Terms:
Smeester Store
Click to Enlarge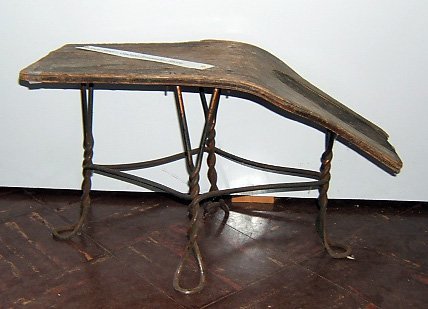 Smeester Store Shoe Stool