Title:
Egg Crate
Catalog Number:
2011.16.45
Description:
Wooden egg crate with cardboard dividers that holds 3 dozen.
Size:
H-8.5 W-13.5 D-12 inches
Inscription:
Leonard
KID TALK:
General stores sometimes took eggs raised by customers in exhange for groceries. They might be kept in egg crates like this one. A customer could buy just what they needed. How are eggs sold today?
Subjects:
Eggs
General stores
Search Terms:
Downing General Store
Click to Enlarge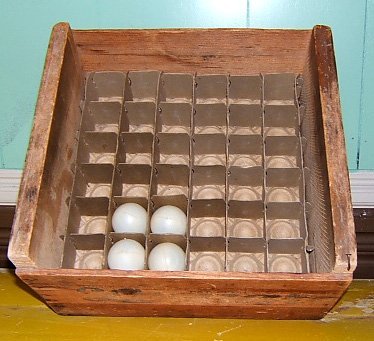 Wooden Egg Crate