Title:
Toy tractor
Catalog Number:
0021.4
Description:
1920 Hubley cast iron toy tractor with steel wheels
Date:
1920
Size:
H-2.5 W-2.5 L-5 inches
KID TALK:
This toy tractor had some tough times. Most likely sat many years in a sand box. It models early tractors that had steel wheels. You had to turn a crank to start the tractor. How else is it different from modern day farm tractors?
Subjects:
Tractors
Toys
Click to Enlarge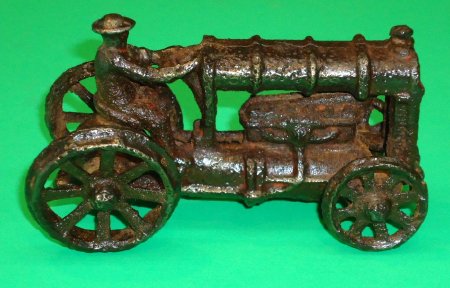 Hubley Cast Iron Toy Tractor