Catalog Number:
0021.19
Notes:
Label: donation by Milne Shier.
Description:
Black cast iron toy cookstove with four removeable lids, opening oven door, and removeable shelf.
Date:
ca 1970
Size:
H-5.5 W-5.75 D-3.5 inches
KID TALK:
This is a cast iron stove just the right size for a large doll house. How is it different from a modern cookstove?
Subjects:
Toys
Stoves
Click to Enlarge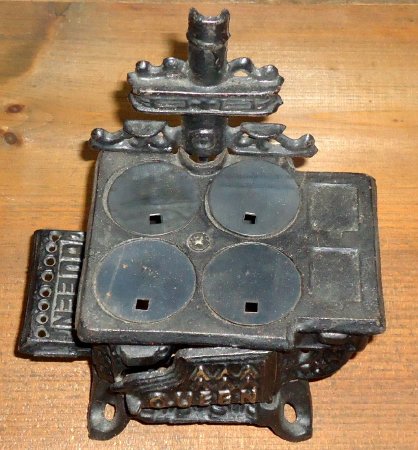 Cast Iron Toy Cookstove